Here's everything you need to know about the facility: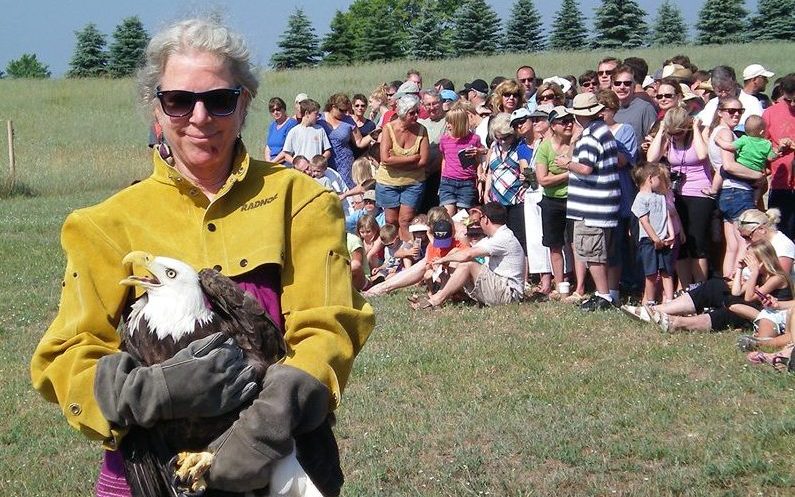 Rebecca will be working with colleague Doug Craven, Director of Natural Resources for LTBB, to make this dream come true.
Wings of Wonder and the Little Traverse Bay Bands (LTBB) of Odawa Indians are partnering to build the first Tribal Eagle Aviary and Rehabilitation Center East of the Mississippi River.
For Rebecca, one of the hardest parts of stepping away from rehab work was knowing there was no one in the wings to pick up the task. Add to it Rebecca's long-held dream of a raptor center and permanent enclosure for the glut of non-releasable eagles that would otherwise be euthanized. The Migizi Aviary will do all of that and more! The rehab facility will be named "The Wings of Wonder Rehabilitation Center," which will cement Rebecca's legacy for her 30 years of giving back to the earth.
The Legacy Project
The Migizi Aviary will be the first tribal eagle aviary and raptor center east of the Mississippi River and one of only eight nationwide. It will be located on LTBB land North of Harbor Springs (northwestern part of Michigan's lower peninsula).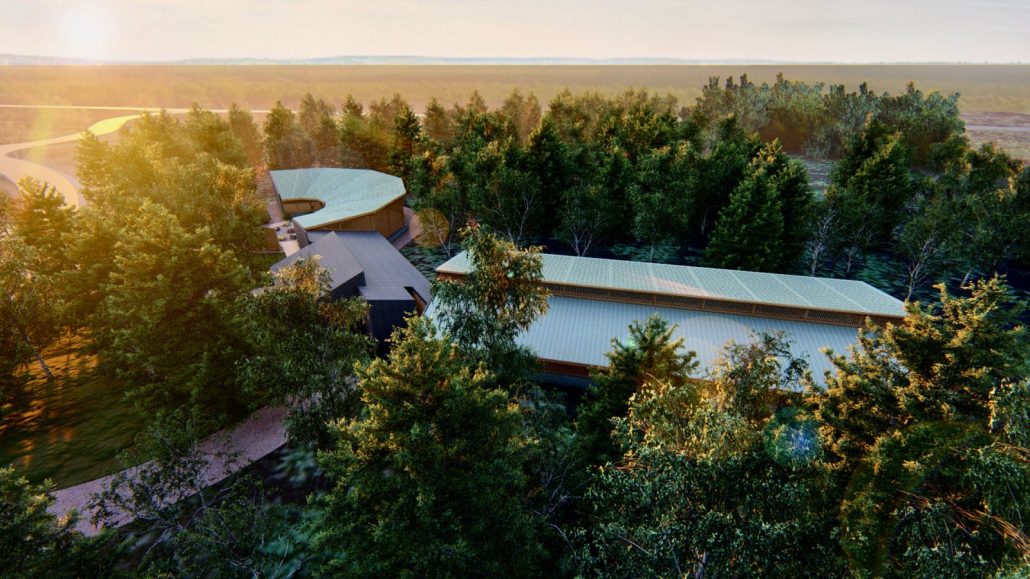 Rebecca says, "After 30 years of caring for eagles every day, it was my fondest hope to find a way to pass along my expertise to an organization that could carry this important work into the future. Looking into the eyes of eagles, watching them take flight as they are released back into the wild, it is no wonder that Native Americans revere them. What a joy to be able to help the tribe establish a space of sanctuary and healing for these extraordinary creatures."
Rebecca has already been working with the LTBB on the project design (design by tribally owned Seven Generations Architecture + Engineering), compliance with state and federal laws and assistance with permitting. She will continue to work hand-in-hand providing rehab and training expertise while Doug and his team earn their required hours of eagle handling.
We can't think of a better way to honor Rebecca and WOW's legacy for the hundreds of eagles and other raptors she has 'blessed and released' than to help build this incredible facility. Over the years, Doug and the tribe rescued and transported sick and injured raptors to WOW for treatment. Some of these birds were released on tribal lands. Did you join us for one of these fabulous events? Were you ever a raptor chauffeur? Have you been a long-time donor to WOW?
Can you help us achieve this goal?
This is a huge ask – we know – so much bigger than anything we could have ever imagined bringing to you. We are working to raise the $720,000 budget to fund the entire project. We hope to break ground in 2022. The Wings Of Wonder Rehabilitation Center will take in sick and injured birds and the aviary will house eagles that can not be released. This endeavor with the Tribe will continue building upon the 30-year foundation WOW has cultivated……and we will be soaring! Will you please help us one more time?
"We are asking our loyal contributors and all those who care about the health and well-being of the Bald Eagle to help us raise the funds to establish the Migizi center," said Rebecca. "Every dollar we raise will go directly towards building pristine enclosures, a clinic for caring for injured raptors, and an aviary that will enable visitors to witness these mighty birds in flight."
If you prefer, make a check payable to Wings of Wonder. Write "Migizi" in the memo field and mail to WOW, 13035 S Greenway Tr, Empire, MI 49630.
We're going to explore other ways you can help in the future but, for now, we need funds to get "our part" of this project soaring. We are so very grateful for your years of support and for the lasting friendships that have come as a result.
You are the wind beneath our wings.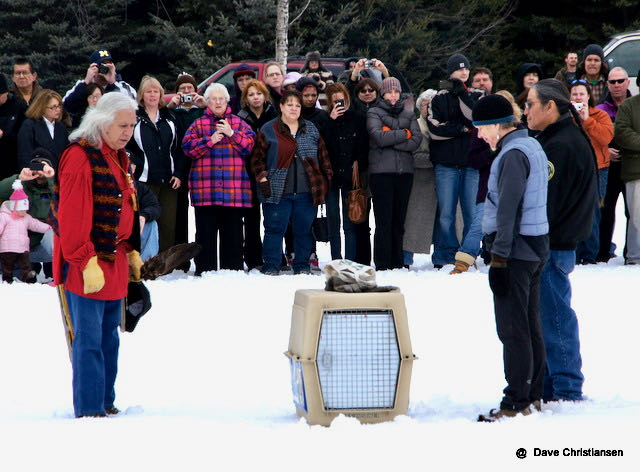 "The Anishinaabek look to the Eagle as the messenger to the Creator. The Eagle carries our prayers to the Creator. The Eagle lets the Creator know that some of us are trying to live and walk in a Good Way. The Anishinaabek believe that when we see an eagle that we need to respectfully put some tobacco down on Mother Earth to show the Creator that we're still living in a Good Way and also to thank the eagle for doing his responsibility and showing us that we need to remember our own responsibilities here. The Eagle can see far. Some say that the Eagle Clan people have the ability to see far also, even to the point of seeing people or things as they really are."
Joe Mitchell, Little Traverse Bay Bands of Odawa Indians Tribal Elder and Pipe Carrier