The Legacy Project
Doug Craven, Director of Natural Resources for LTBB will make this dream come true. The Migizi Aviary will be the first tribal eagle aviary and raptor center east of the Mississippi River and one of only eight nationwide. It will be located on LTBB land North of Harbor Springs (northwestern part of Michigan's lower peninsula).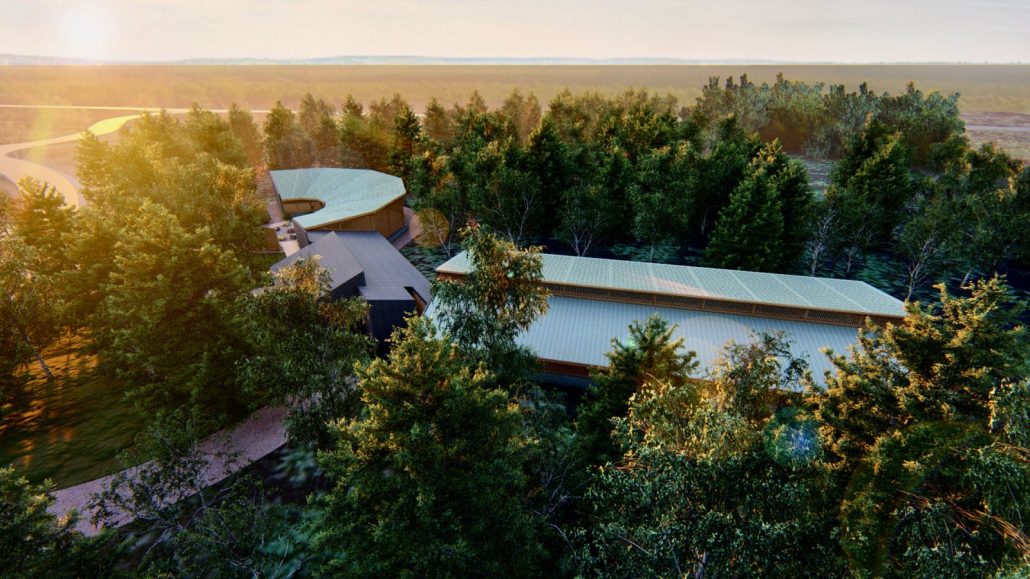 Rebecca says, "After 30 years of caring for eagles every day, it was my fondest hope to find a way to pass along my expertise to an organization that could carry this important work into the future. Looking into the eyes of eagles, watching them take flight as they are released back into the wild, it is no wonder that Native Americans revere them. What a joy to be able to help the tribe establish a space of sanctuary and healing for these extraordinary creatures."
Rebecca worked with the LTBB on the project design (Seven Generations Architecture & Engineering) in compliance with state and federal laws. She is committed to making this project a success for Doug and his team.
We can't think of a better way to honor Rebecca and WOW's legacy for the hundreds of eagles and other raptors she has 'blessed and released' than to help build this incredible facility. Over the years, Doug and the tribe rescued and transported sick and injured raptors to WOW for treatment. Some of these birds were released on tribal lands.
If you would like to support this project, make a check payable to LTBB. Write "Migizi" in the memo field and mail to Attn: Doug Craven, LTBB, 7500 Odawa Circle, Harbor Springs, MI 49740.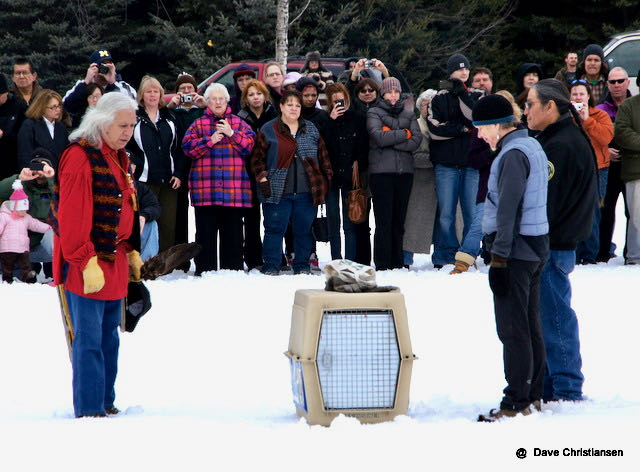 "The Anishinaabek look to the Eagle as the messenger to the Creator. The Eagle carries our prayers to the Creator. The Eagle lets the Creator know that some of us are trying to live and walk in a Good Way. The Anishinaabek believe that when we see an eagle that we need to respectfully put some tobacco down on Mother Earth to show the Creator that we're still living in a Good Way and also to thank the eagle for doing his responsibility and showing us that we need to remember our own responsibilities here. The Eagle can see far. Some say that the Eagle Clan people have the ability to see far also, even to the point of seeing people or things as they really are."
Joe Mitchell, Little Traverse Bay Bands of Odawa Indians Tribal Elder and Pipe Carrier