Wings of Wonder announces partnership with Little Traverse Bay Bands of Odawa Indians to build the first tribal eagle aviary East of the Mississippi
The Migizi Aviary will also house the Wings of Wonder Rehabilitation Center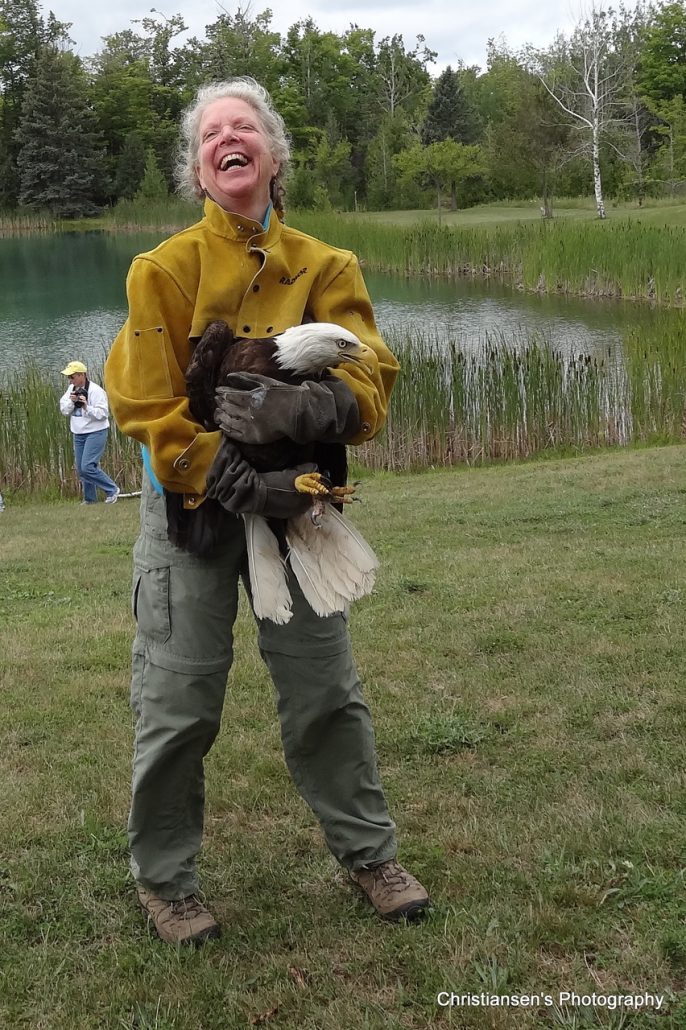 Rebecca is so happy to partner on this project that will ensure the legacy of Rebecca and Wings of Wonder!

The news: We partnered with LTBB to build a tribal eagle aviary.
Who's that? LTBB – Little Traverse Bay Bands of Odawa Indians.
What's the project? The Migizi aviary will rehabilitate sick and injured raptors and provide a home for eagles that can not be released. See plans and photos here.
What's Migizi? "Migizi" is the Odawa word for eagle.
Rebecca Lessard: Founder of Wings of Wonder, internationally acclaimed raptor rehabilitator, the one who heals sick or injured birds so they can be released back to the wild. The Migizi Aviary will house eagles that are not able to be released. The WOW Rehab Center is the site for rehabilitation of the birds.
Rebecca's Involvement: She will conduct training on bird handling, oversee medical care and rehabilitation, and assist with facility logistics.
Can you help? We need you to help us achieve the goal. It is going to take a village (and, of course, donations).