Rebecca's baaaack!
We knew it was going to happen and aren't we all just a little relieved?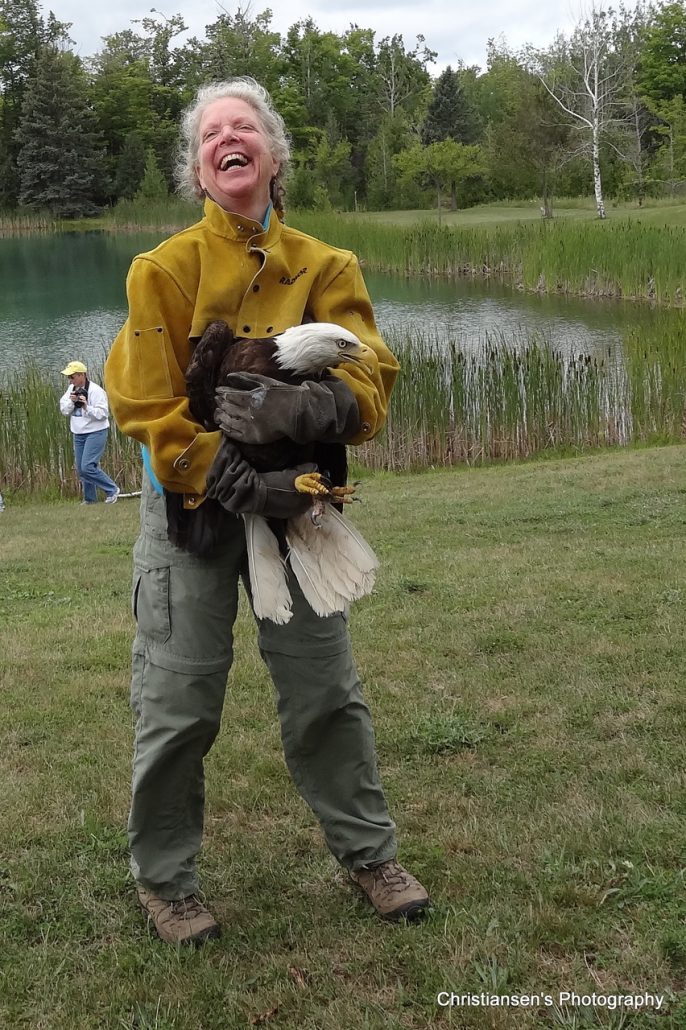 Yes, she's back…
with exciting news
about bigger plans
and she's doing it her way!

Want to share her joy?
Big news? We partnered with LTBB to build a tribal eagle aviary.
Who's that? LTBB – Little Traverse Bay Bands of Odawa Indians.
What's the project? See plans and photos here.
What's Migizi? "Migizi" is the Odawa word for eagle.
Wait! Who's Rebecca: Founder of Wings of Wonder, internationally acclaimed raptor rehabilitator, the one who heals sick or injured birds so they can be released back to the wild, she who can leap tall buildings in a single bound – you get the picture.
Doing it her way? She is going to oversee the rehab offsite instead of having it on her property. No more 3:00 am phone calls!
Can you help? There's no way we can do something this big without you. It is going to take a village (and, of course, donations). And, here's a donate button in case we had you at hello.